Biography
Katie Ann is an American contemporary music artist, producer, and singing pianist. She has dedicated her life to creating, learning, and teaching music with a great understanding of the importance the power of music holds in our communities, culture, and our personal everyday well-being.
It's her daily motivation to create authentic art and loyalty to her music career that has catapulted her success and talent into becoming one of the rare female producers in the music industry to self-publish and successfully release several albums independently. She has the ability to be equally talented with her creative capabilities musically as in the business realm.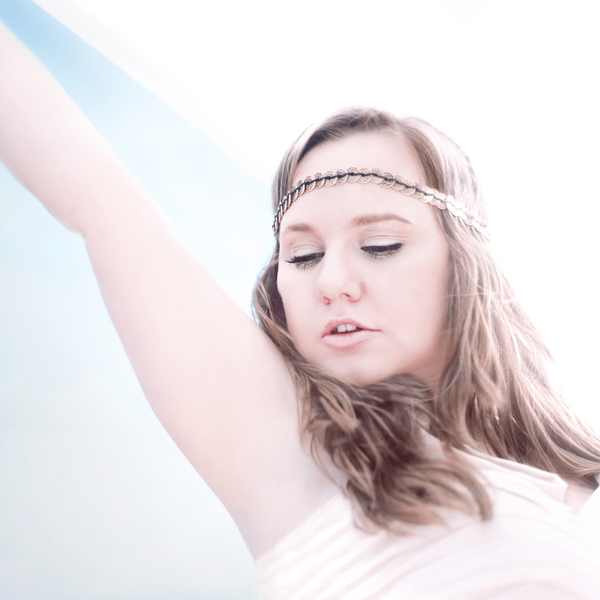 Truly, the sky is limitless with this songstress as she's always seeking growth and values the importance of open minded writing and creating.
Katie Ann has evolved from a singing pianist to a composer, crossing boundaries throughout a variety of genres and life experiences. To maintain authenticity with her original music, she took it upon herself to produce her own projects while simultaneously creating a publishing company, called LK PRO, to release the works of art. She never wanted to become a cookie cutout mold just trying to make a quick buck. Instead she took the much harder and less traveled road by learning how to produce and release her own musical projects.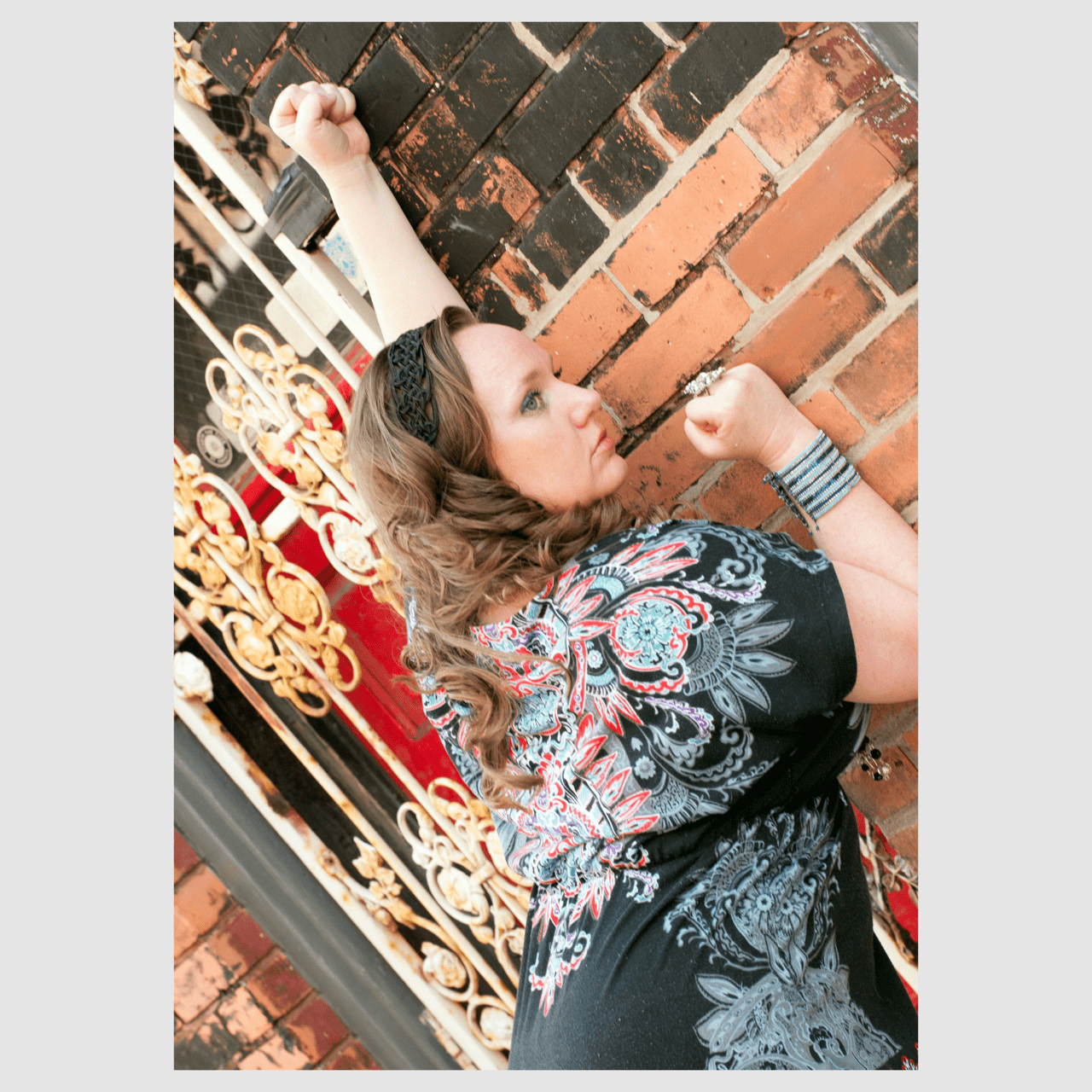 Her music career has survived the early 2000's when record labels dominated the music industry, growing into the an online success gradually but fervently as the internet created a world wide platform to expose her music. Finally today she is thriving and continuing to maintain a bright music career even during the difficult challenges due to the coronavirus pandemic. Katie Ann is a relentless and robust artist whose over come many obstacles as her early artist career was founded on struggles and grit.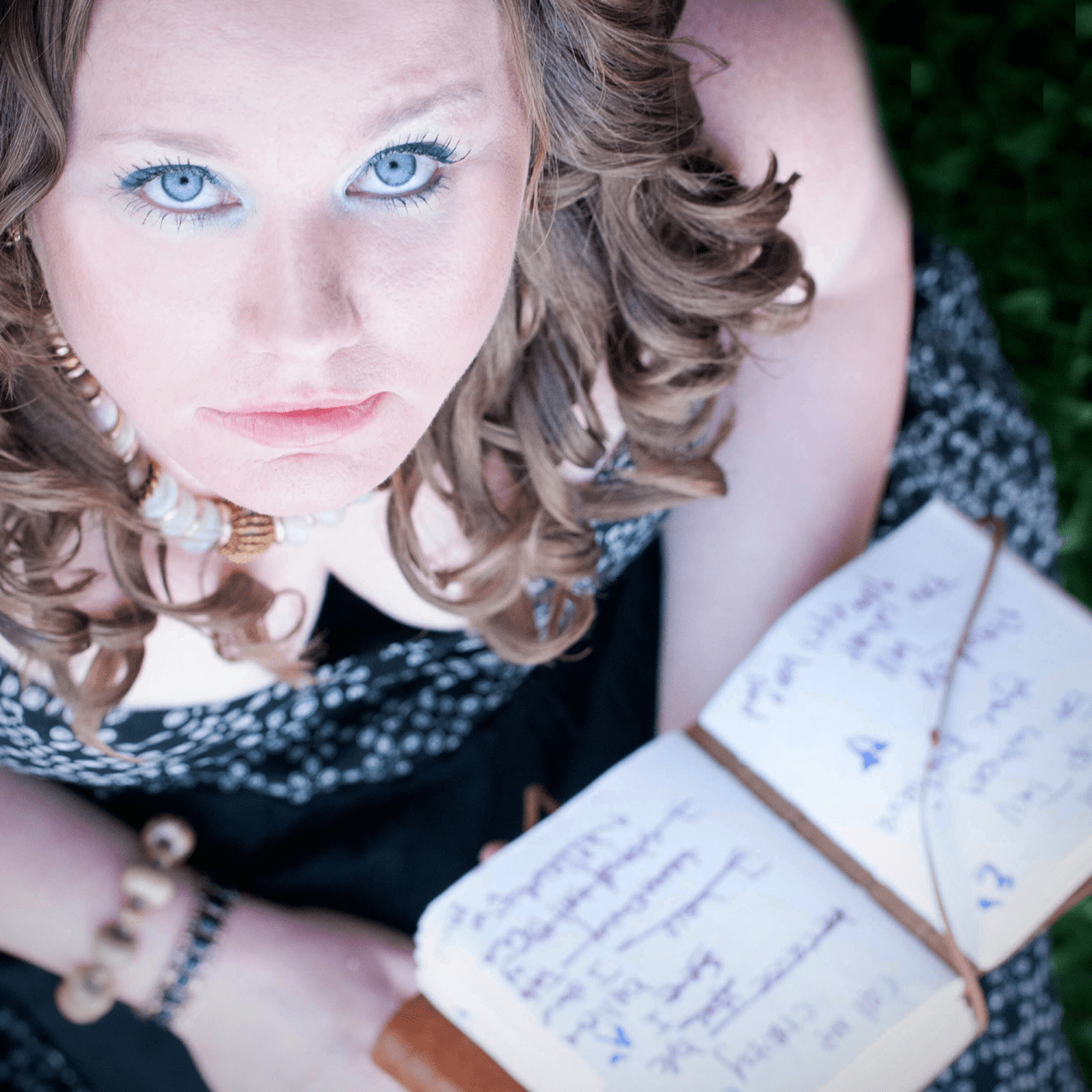 "I love writing songs – musically entertaining and connecting
with people through music. It's what I was born to do."
Her vocals span a wide three-octave range with warm tones and unique expressions.
A smoky, sultry soulful blend combined with spoken poetic motives, her style is unique in her own iconic way. Crossing several genres, her writing spans from alternative rock to hip-hop and even classical.

"Dream-like" is how some observers describe her fingers, fluttering across the keys when she performs.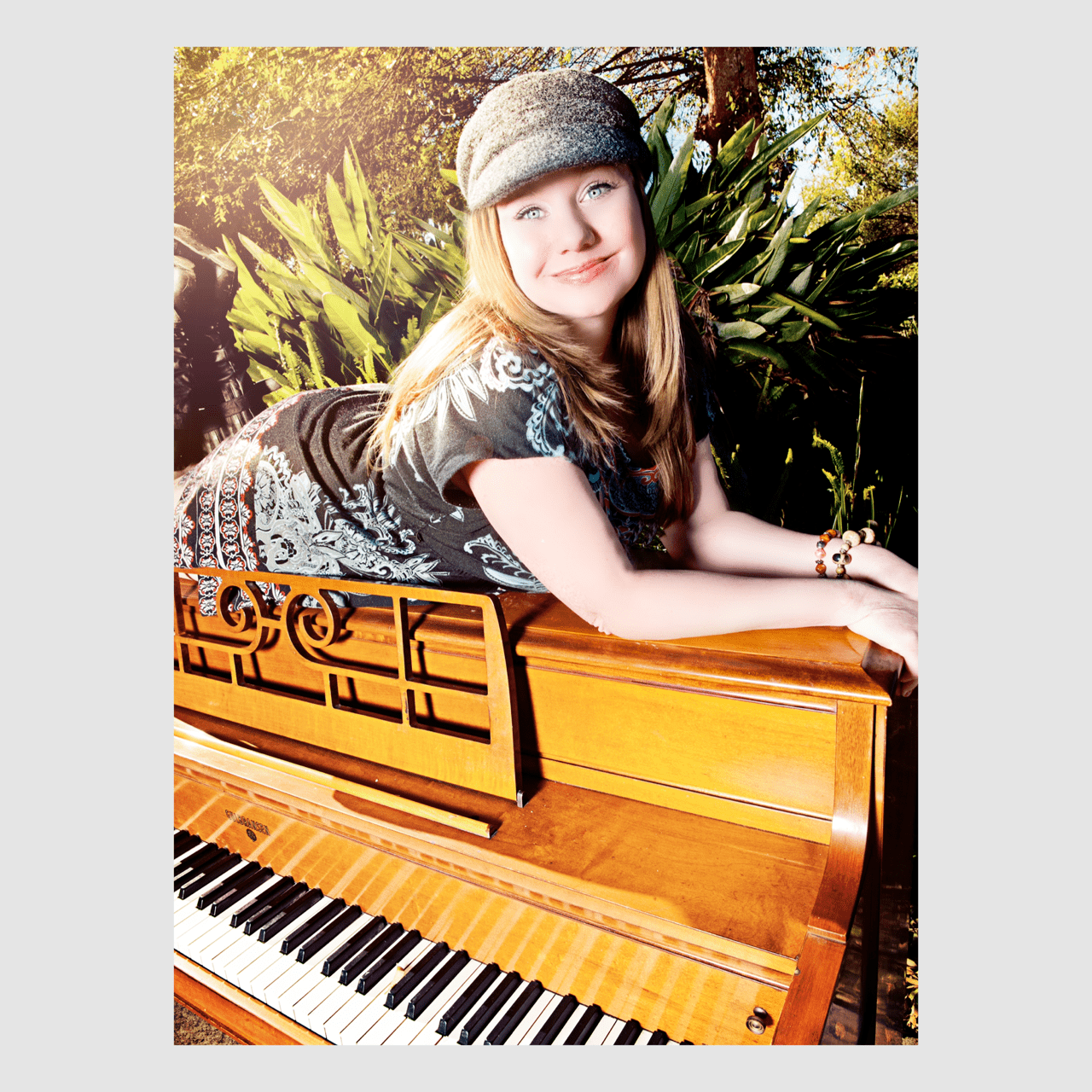 Katie Ann is an accomplished pianist of thirty years. 
Working as a music producer for over twenty years, she is proudly capable to be her own studio engineer and record her own music along with music for other artists, which are integral components for pre-production that allows for seamless transitions when recording at a professional studio. In addition to owning a publishing company, Katie Ann is a proud member of the ASCAP performing rights organization.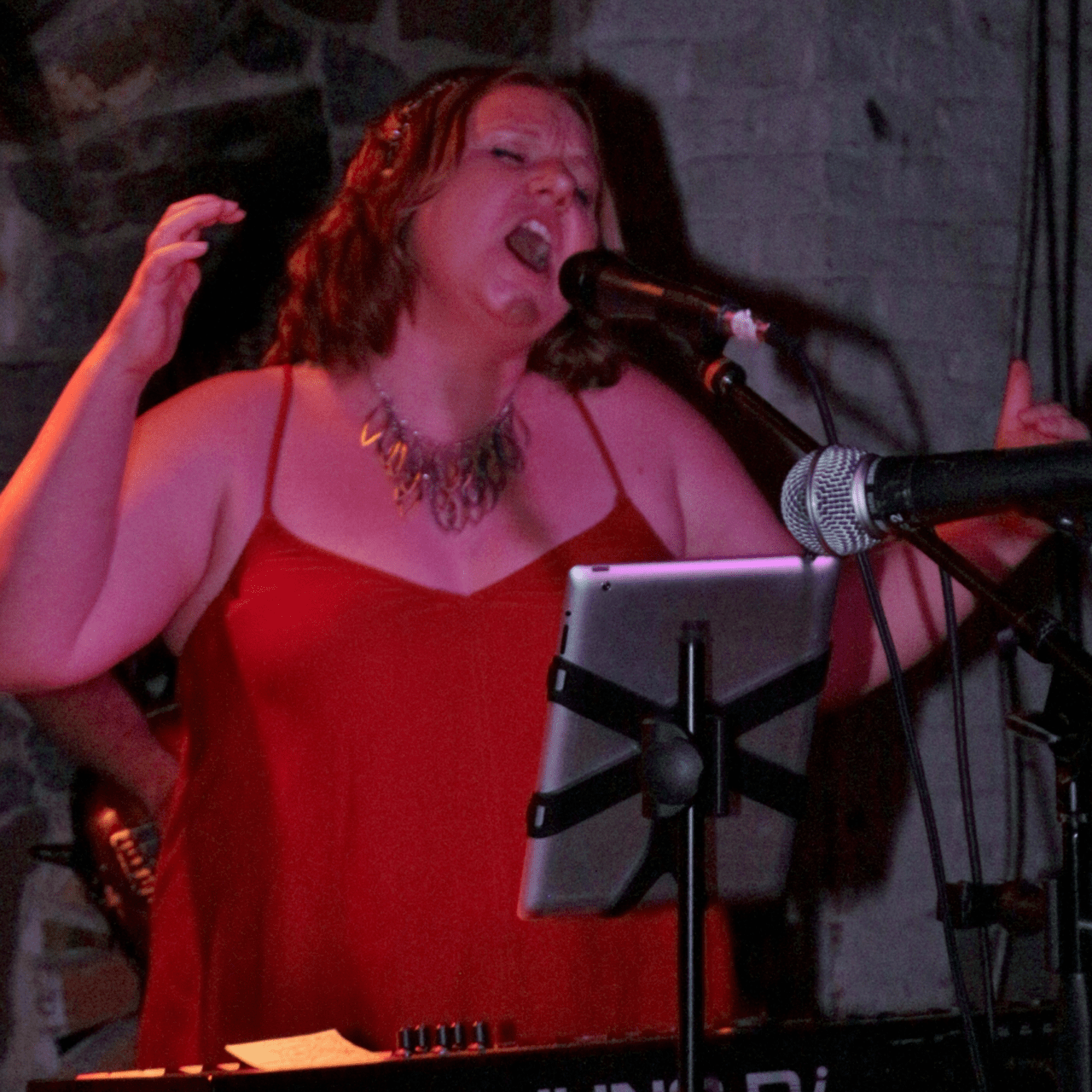 Katie Ann understands the language of music to great depths.

Specializing in music theory, she has the aptitude to notate musical compositions using Finale. For music artists and musicians wishing to publish notated versions of their songs, she is proud to offer her services to create customized sheet music accordingly.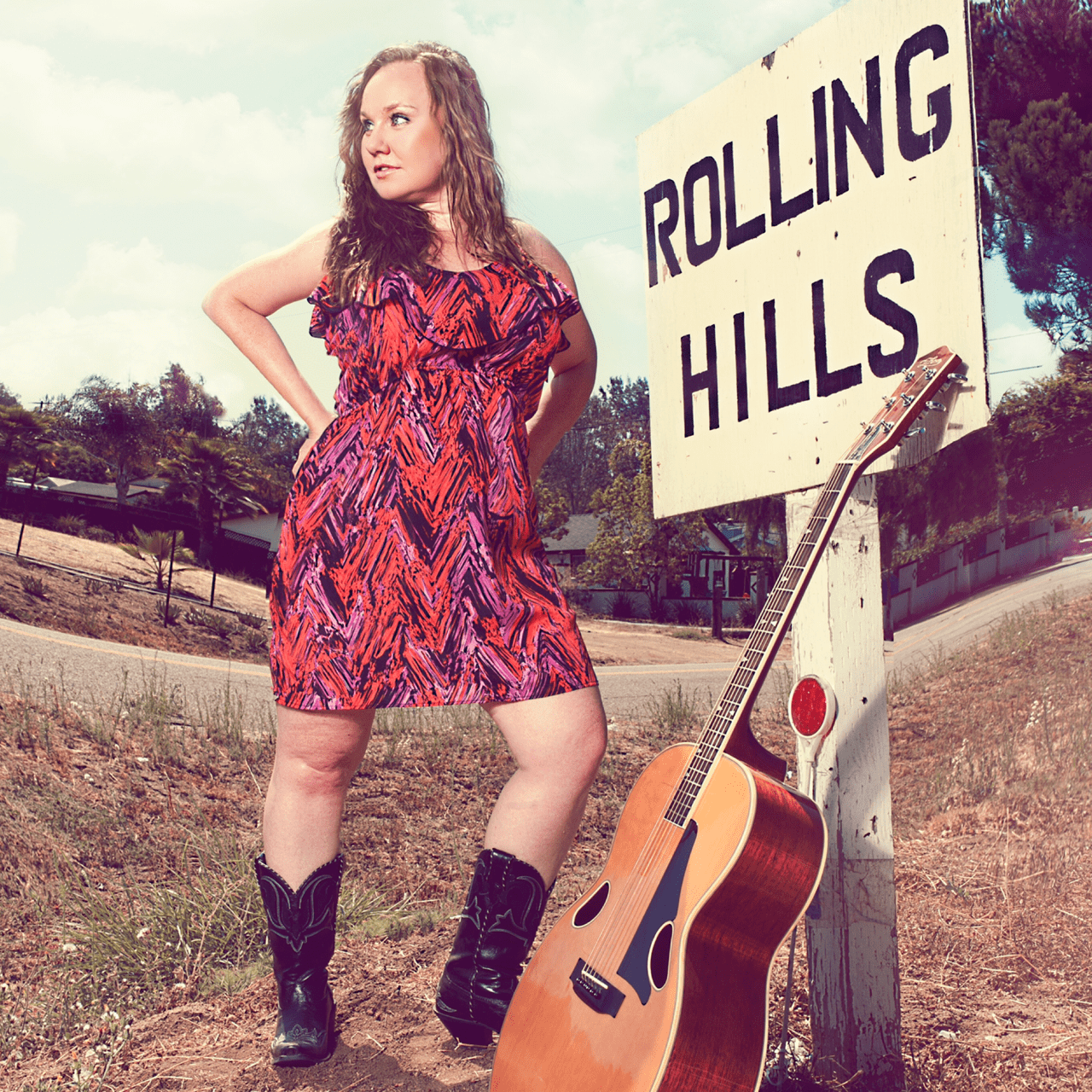 Katie Ann was born and raised in San Diego, California.

Katie Ann had a colorful yet difficult childhood. She was raised middle class in Southern California and had many privileges, however the positive experiences were often dragged down by the traumatic domestic violence, alcohol and drug abuse she experienced in her family as a child. Furthermore she was overshadowed by her older sibling who is seriously handicapped which required Katie Ann to grow up much faster than most kids her age, as she took on the responsibilities to help take care of her older sister with special needs.
Katie Ann began turning to music as an outlet when she was a child discovering that she found safety and love in the realms of music. As a child she studied piano for nearly ten years with Howard Anton Duncan in Vista, California. When she was just fifteen years old, she began her music career by privately teaching students how to play piano. At the collegiate level, she attended San Diego State University where she studied music with a concentration in electronic acoustics and studio engineering.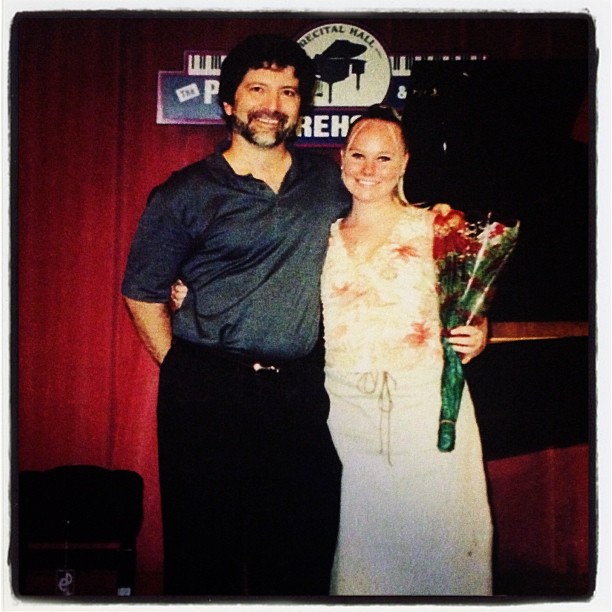 Howard and Katie Ann smiling after a piano recital.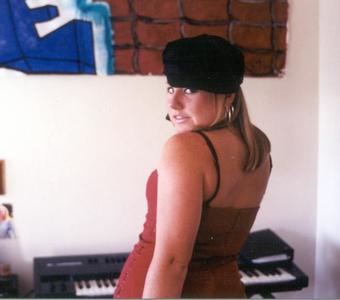 During her college years, she extensively explored Hip-Hop and went by the artist name of Lady K.

Indulging in rapping and producing beats, she recorded around one hundred unreleased hip-hop songs. She landed her first song placement on a television show called The Playlist on Spike TV. In addition, she had an internship with the manger of hip-hop artist Proof from Shady Records.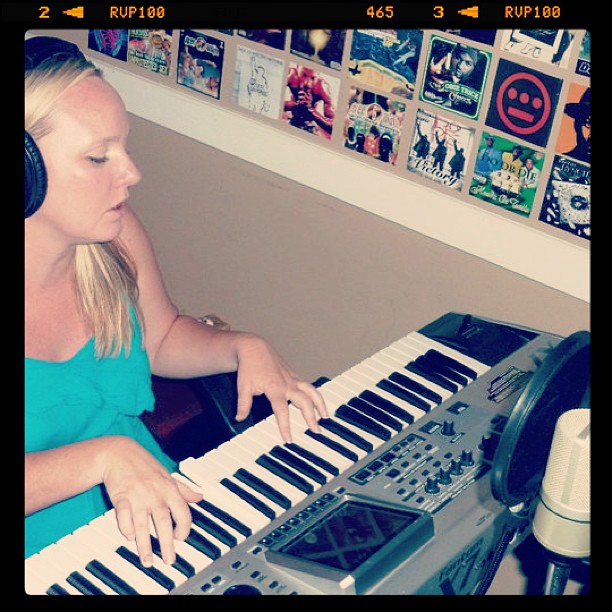 Furthermore, she interned as a studio engineer at a recording studio called Urban Recordings.
She had a third internship at Earthbound radio as a co-host on the Bonita Applebum radio show. She was a dedicated college music student, as she would wake up at very early hours just to be the first student to have access to the school's recording studio at 4:00am.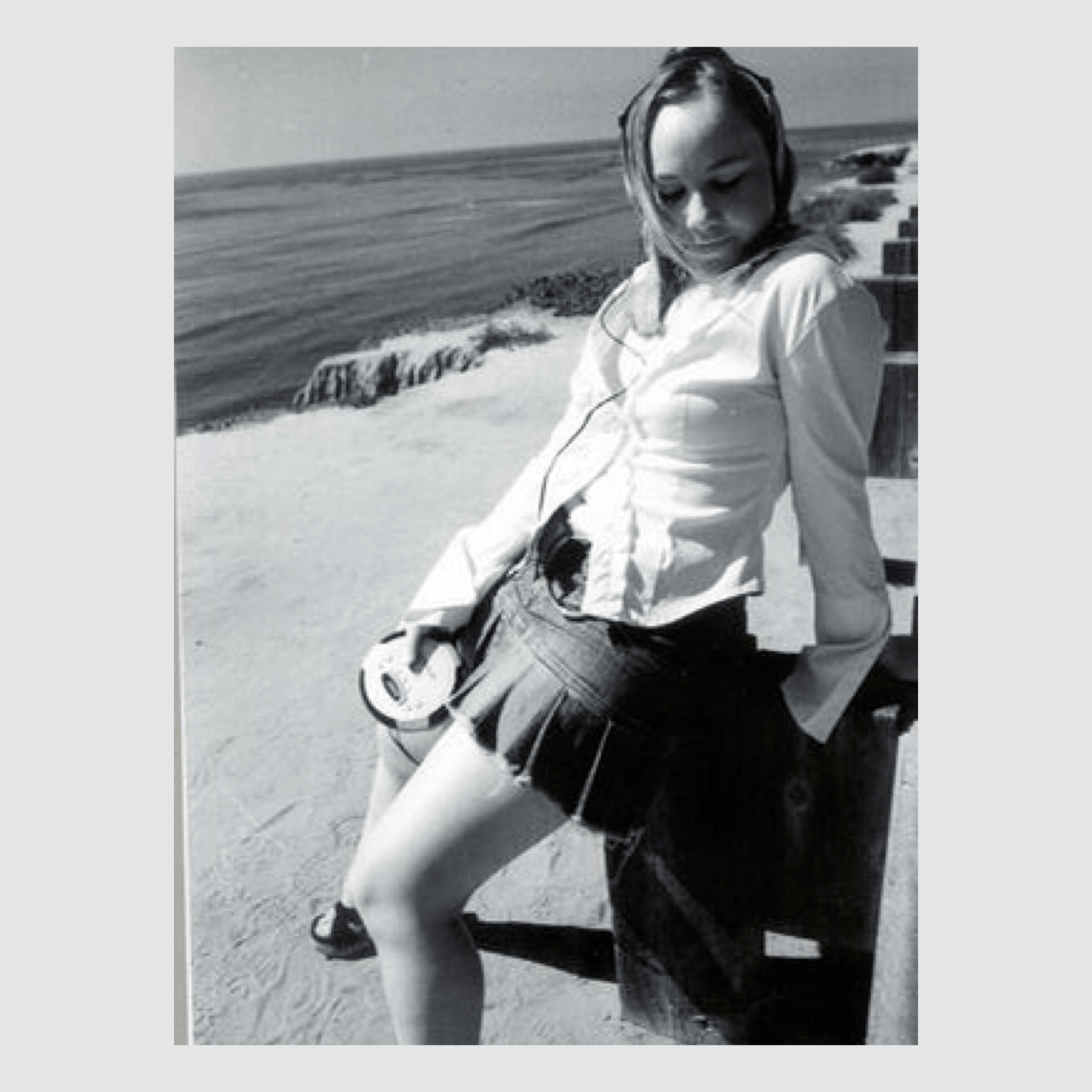 "It was me and the janitor, the only ones in the school building, in the middle of the night. I knew I had to take advantage of having 24-hour access to an incredible recording studio at my fingertips, plus the solitude during off hours. Once college was over it wouldn't be so easy to record music."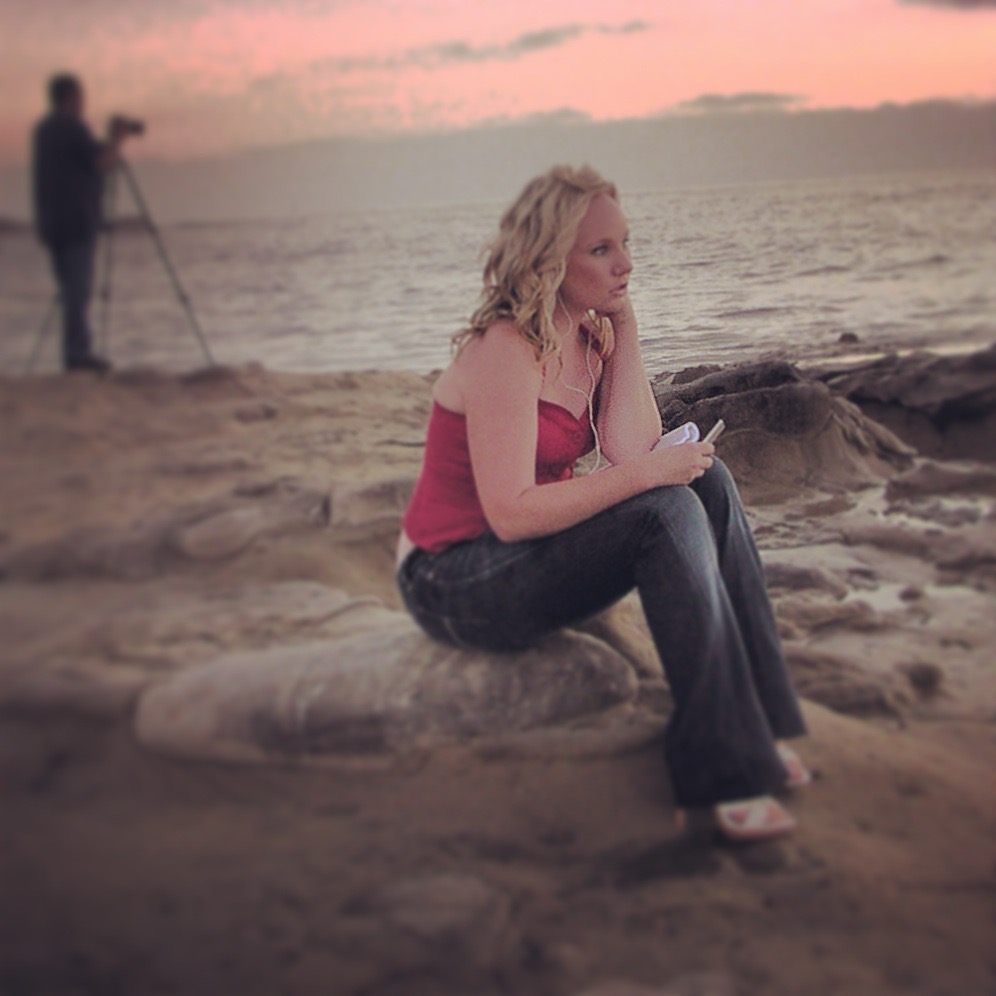 Among other producers, Katie Ann was strongly influenced by Dr. Dre. She particularly likes his sequencing style of morphing one song into the next, like a medley.
After college, Katie Ann turned to Hollywood, her neighboring southern California city booming with music potential. In Los Angeles she yearned to release her first album but struggled to find her voice. As a young writer in the clamoring and saturated music scene of Los Angeles, she decided it was not the right fit for her.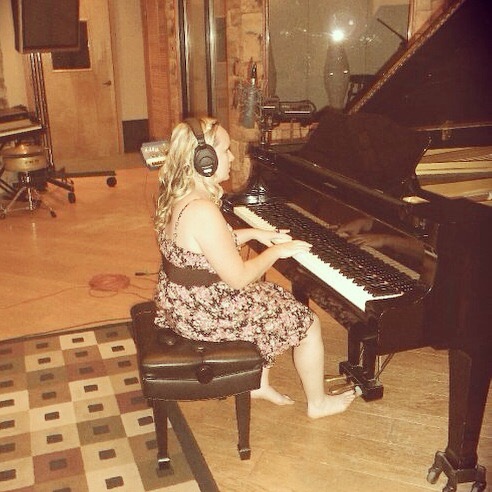 Welcome to Buffalo!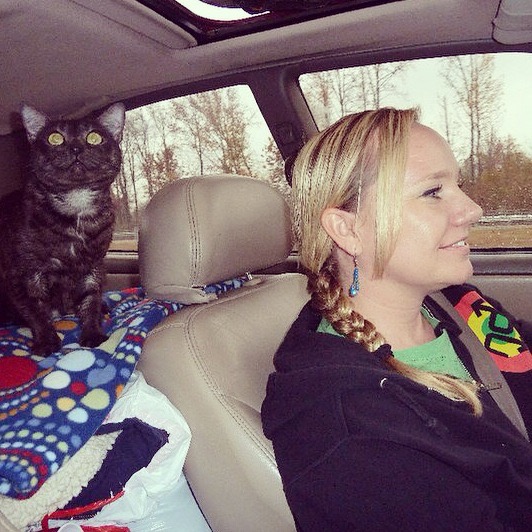 Katie Ann photographed with her cat named Kitty, on their cross country road trip.
Abruptly and without warning, she moved all the way across the country to Buffalo, New York,
the "Queen City" with a booming musical soul.
Buffalo is close enough to New York City, where Katie Ann feels is a musical mecca of creativity but far enough to find soulfulness in the solitary of upstate living.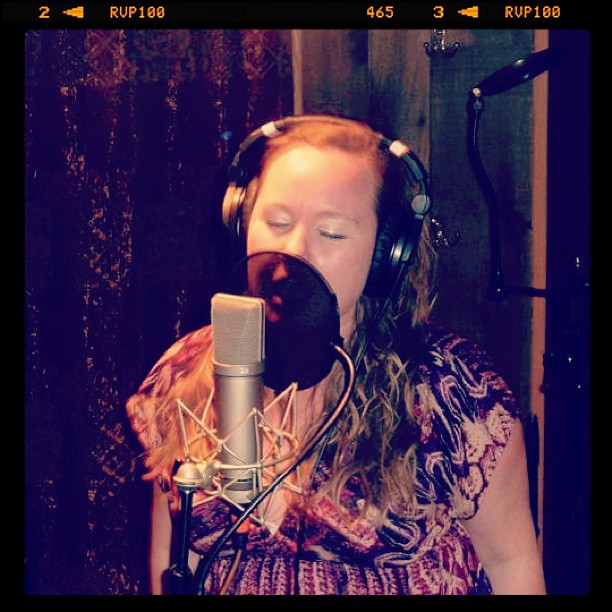 In Buffalo, Katie Ann was challenged to re-invent herself and her business. Shedding the name Lady K and renaming her artist name, which is a nickname of her legal birth name.
Moving across the country with hardly anything at all could have been a struggle for Katie Ann had it not been for her strong work ethic. Quickly finding a way to sustain a living with her musical skills, she immediately began teaching piano and voice lessons. Building more and more each year, her business successfully flourished into a full-time roster. During her time in Buffalo, she has touched and enriched the lives of numerous families with her talented piano services accompanied by her never-ending passion for music.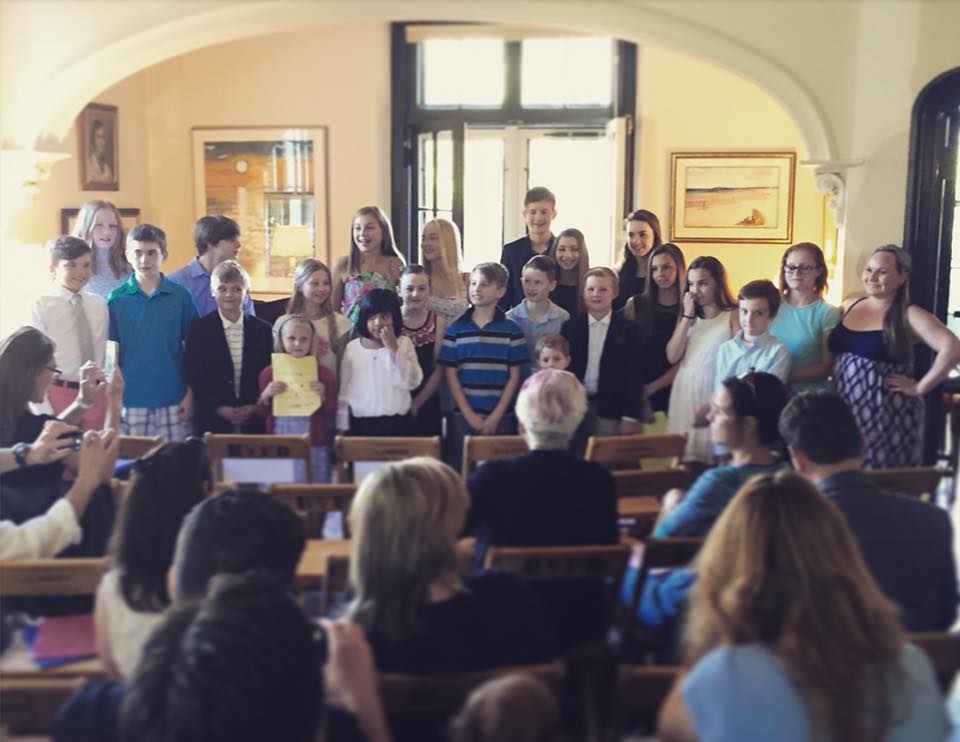 Katie Ann loves teaching piano and voice to our future generations.
Shortly after arriving in Buffalo, Katie Ann was introduced to Robby Takac of the Goo Goo Dolls who owns a recording studio called GCR Audio formally known as Trackmasters Recording Studio. She was taken under their wing and made GCR Audio her musical safe haven to finally create her first album. She officially emerged in the music scene in 2014 when she released her freshman album, The Ride.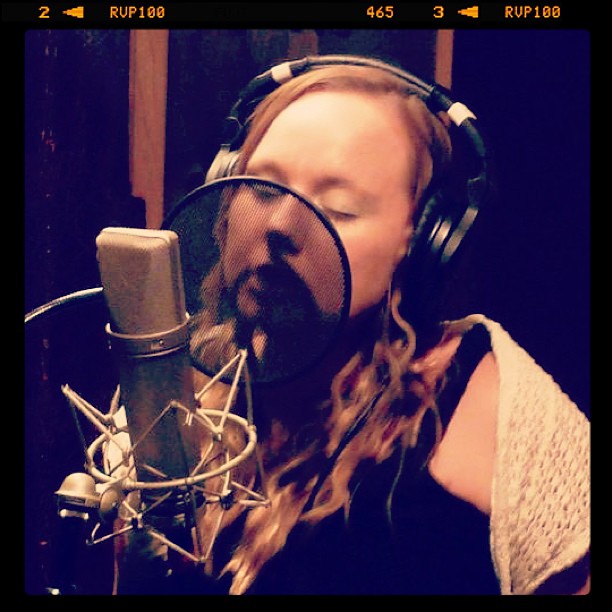 "My Music Bubble," as she calls it, Katie Ann has a deep fondness for the experience she had recording her music at GCR Audio in Buffalo, NY.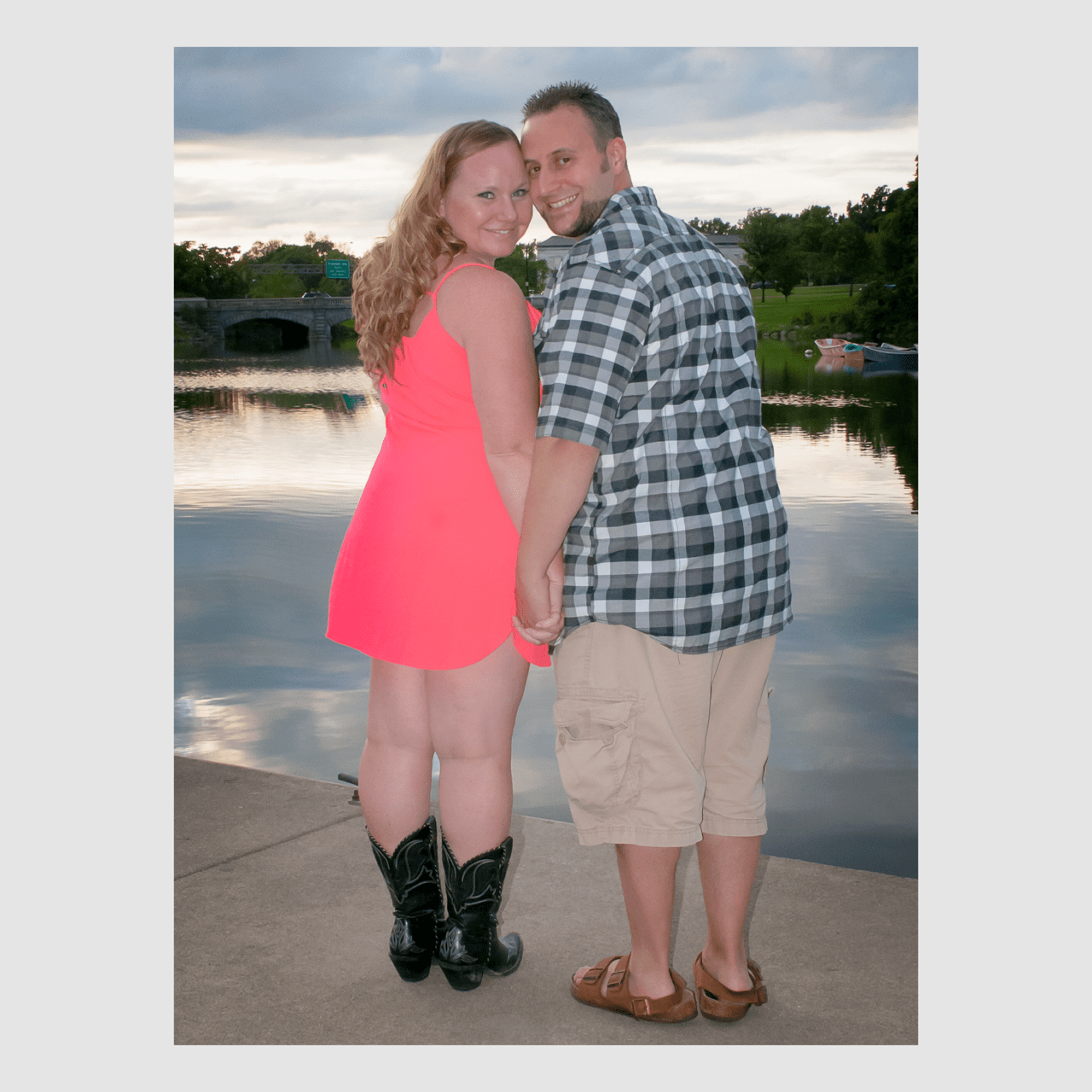 "Wait, you HIT his CAR?!"
While adjusting to her first winter in Buffalo, Katie Ann met her soul mate completely by fate. During the evening hours on a snowy groundhog day, she accidentally hit his parked car in a parking lot of a bowling alley. She responsibly left a note on his car, secretly hoping no one would ever call. MC ZiLL happened to call her a few days later telling her not to worry about the dent because it was small and not a big deal. Through fate they carried on their conversation and learned that they were both teachers and also music artists. MC ZiLL is an accomplished lyricist and positive hip-hop emcee. They decided to get together to have a "networking meeting" at a local coffee shop where they discovered their mutual passion for music.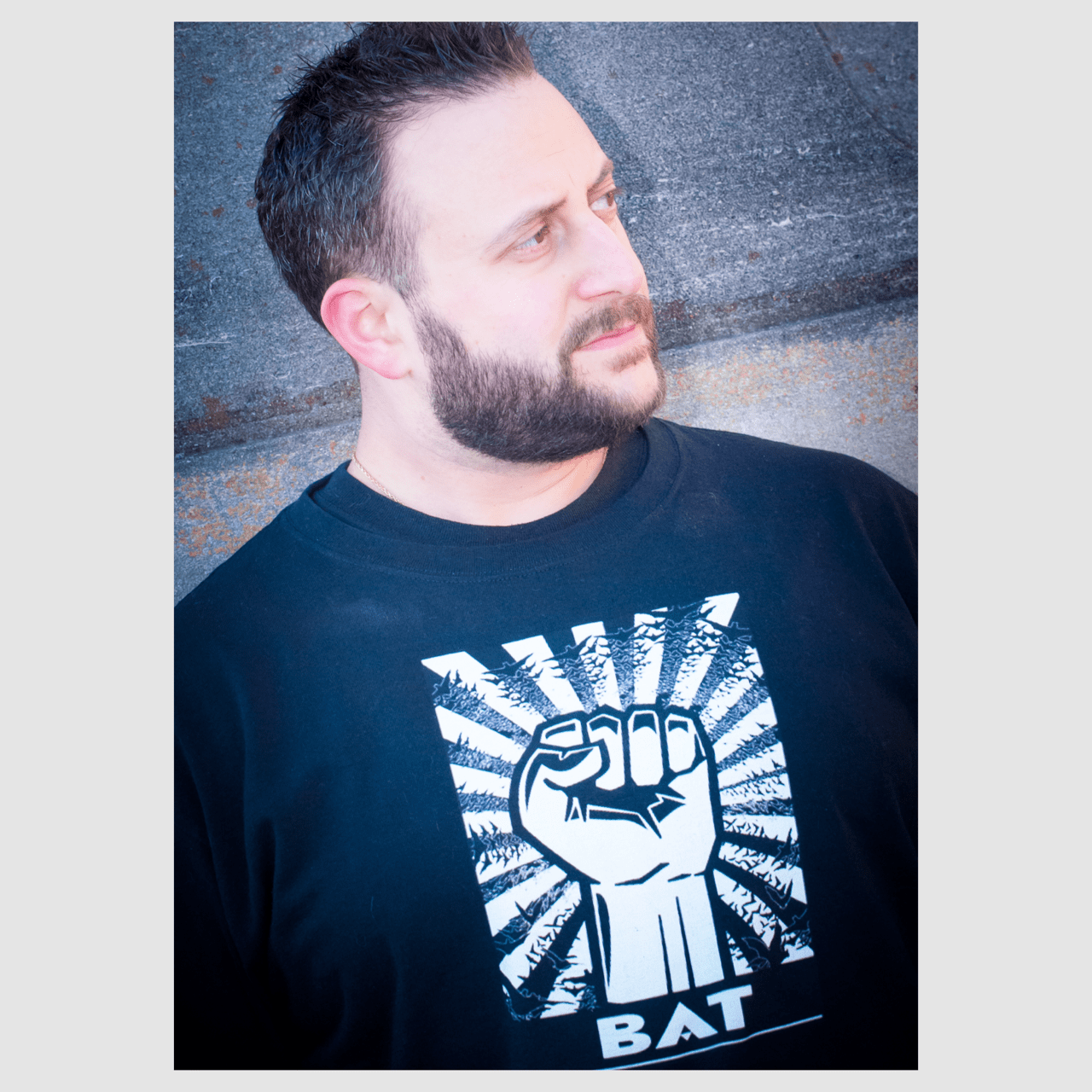 The meeting led to a recording session a few weeks later and the newly formed friends recorded the song Strong Am I, which appeared on Katie Ann's freshman album, The Ride.
On Katie's golden birthday, she and MC ZiLL fell in love.
Two years later they were engaged and then married.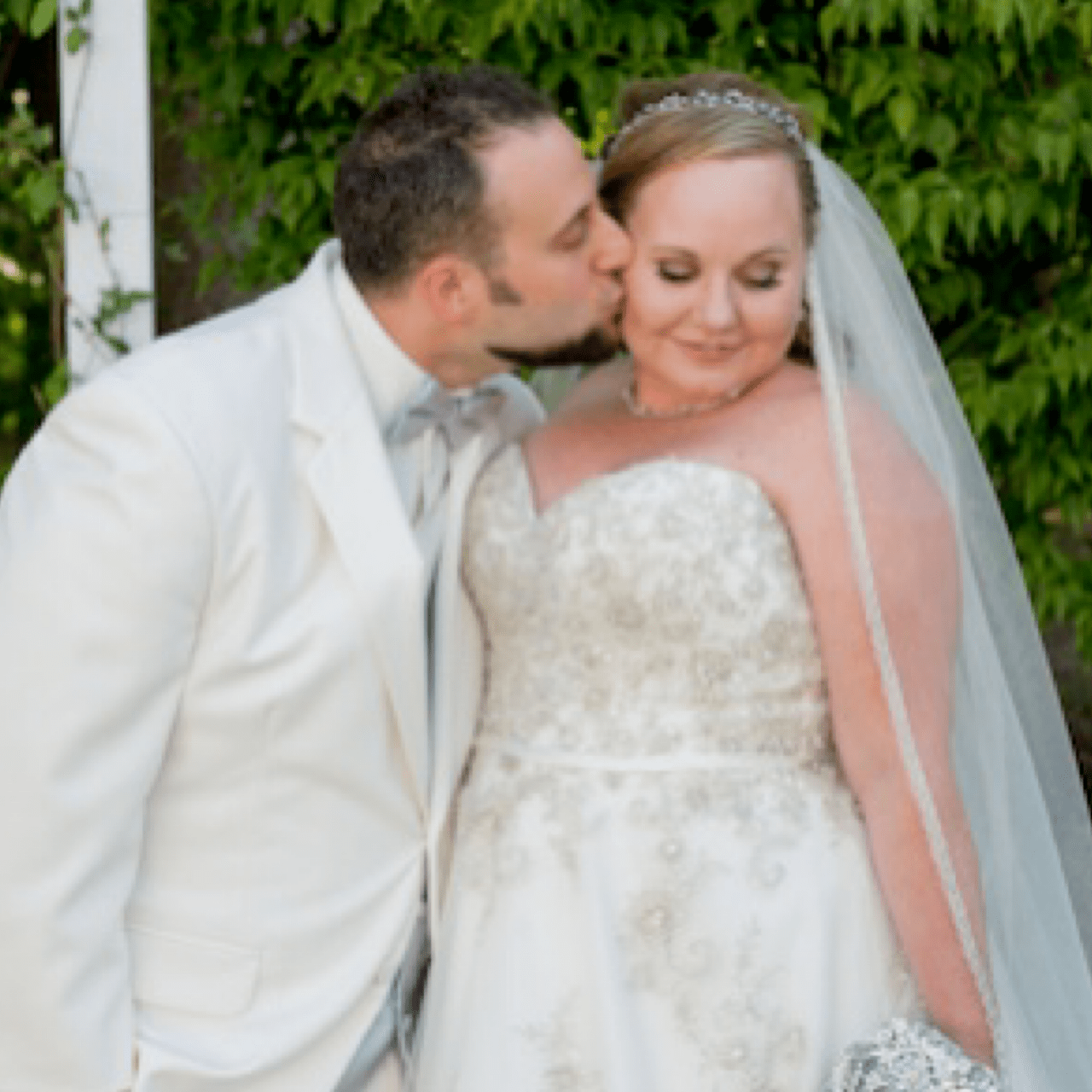 She composed the album Wedding Music for their wedding ceremony.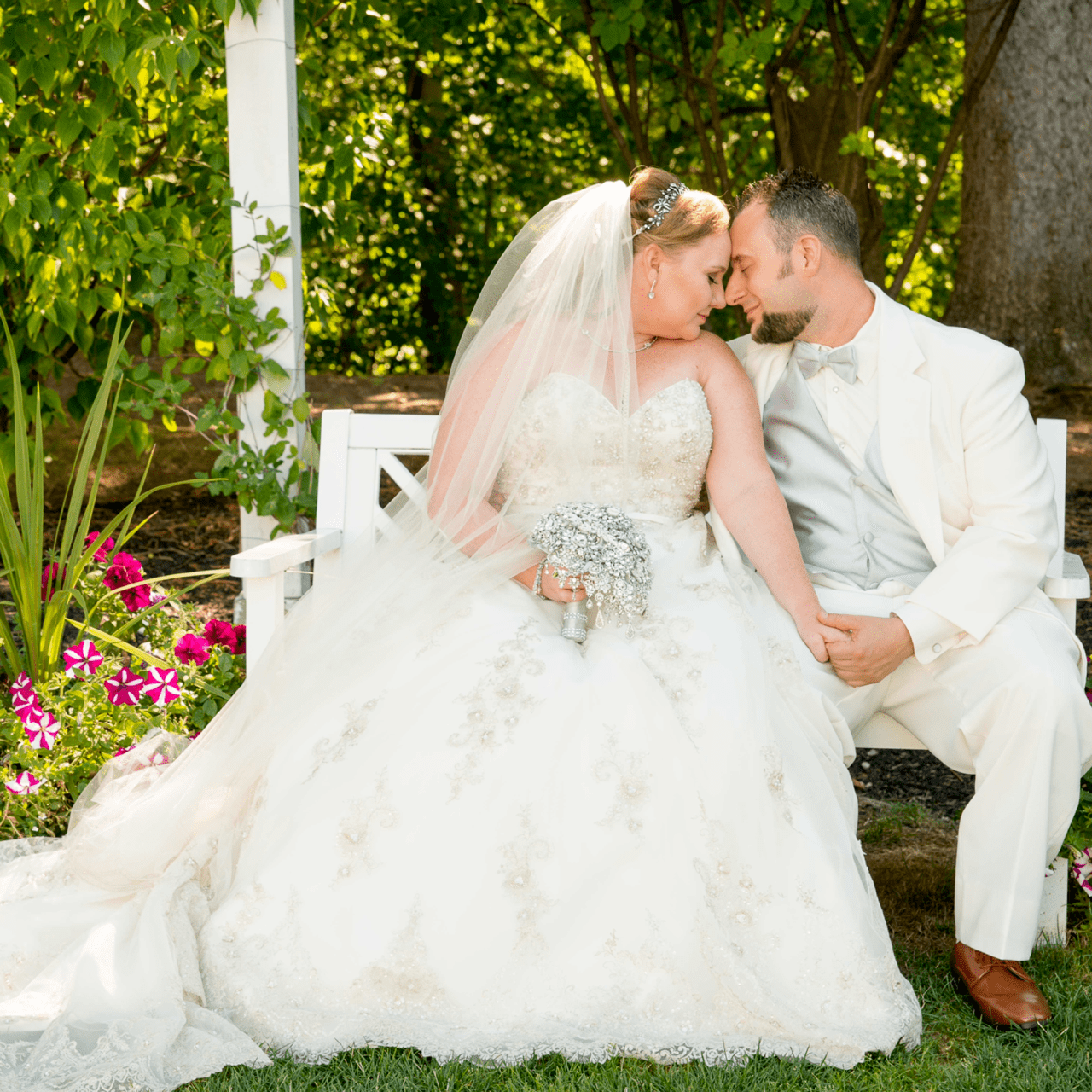 Katie Ann and MC ZiLL got married on August 7th, 2016.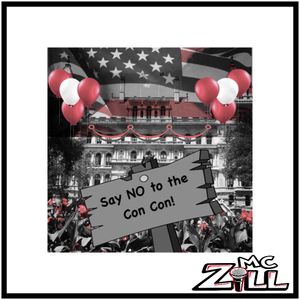 Community Involvement
Together, the couple has generated quite a scene in their community. They're education activists who use their musical skills to fight for justice. MC ZiLL has experienced a plethora of inequities and injustices working as a public high school math teacher in the city of Buffalo. The couple released a single, We're Teaching, which focused on examining the Common Core curriculum and high-stakes standardized testing.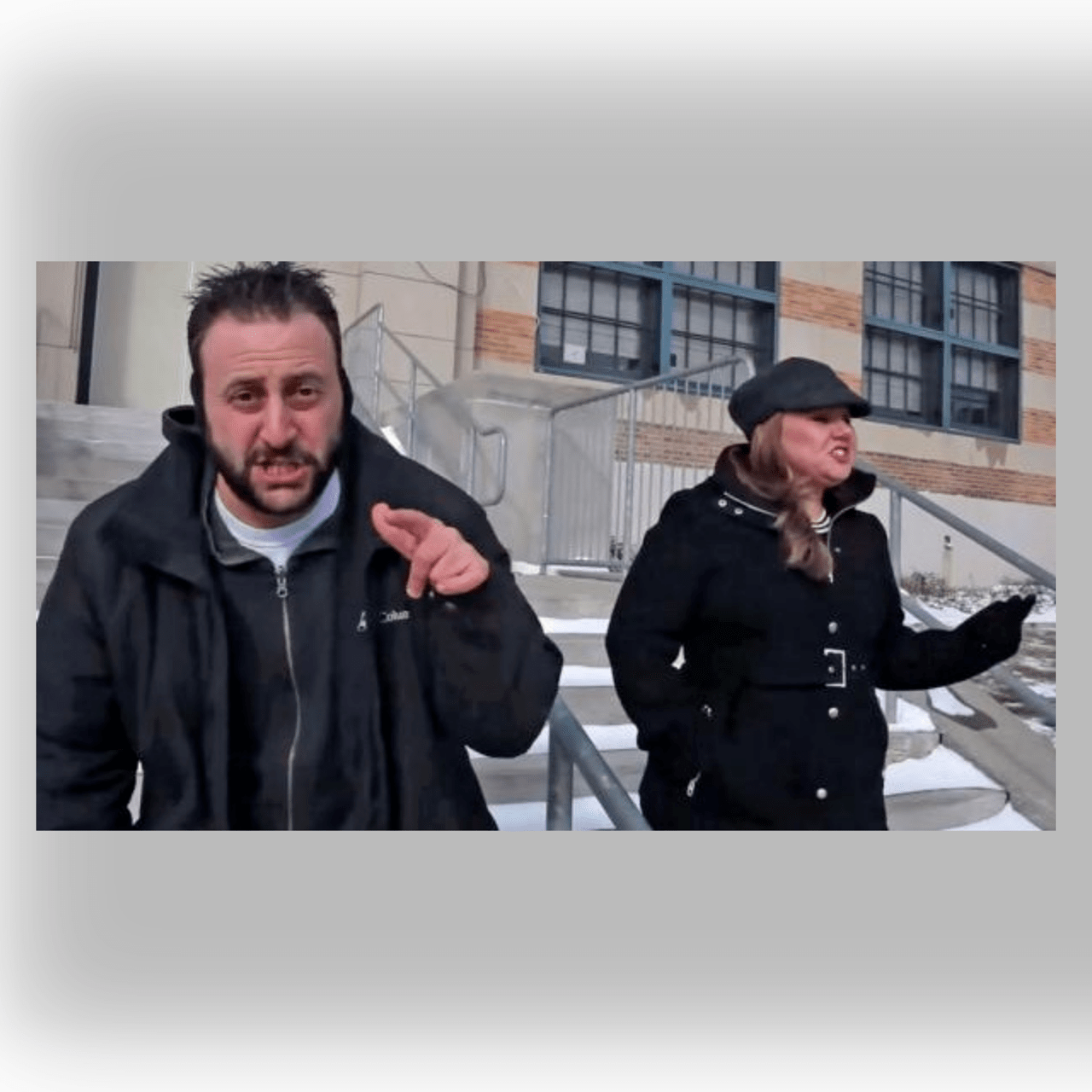 The music video immediately became a buzz around town and attracted the attention from multiple media outlets. The couple was interviewed on the several news stations, NPR radio, and many online avenues.
Their video made a huge impact in their local communities as it was released right before an important school board meeting where the voting of closing down schools was on the table.
The power of the song opened up many doors for communication between parents, teachers, students, and fellow community members. Having the correct knowledge of the situation, people started talking about the injustices and were able to sway the vote in a positive direction. But one vote is a very small fraction in the entire equation of Americas public school system.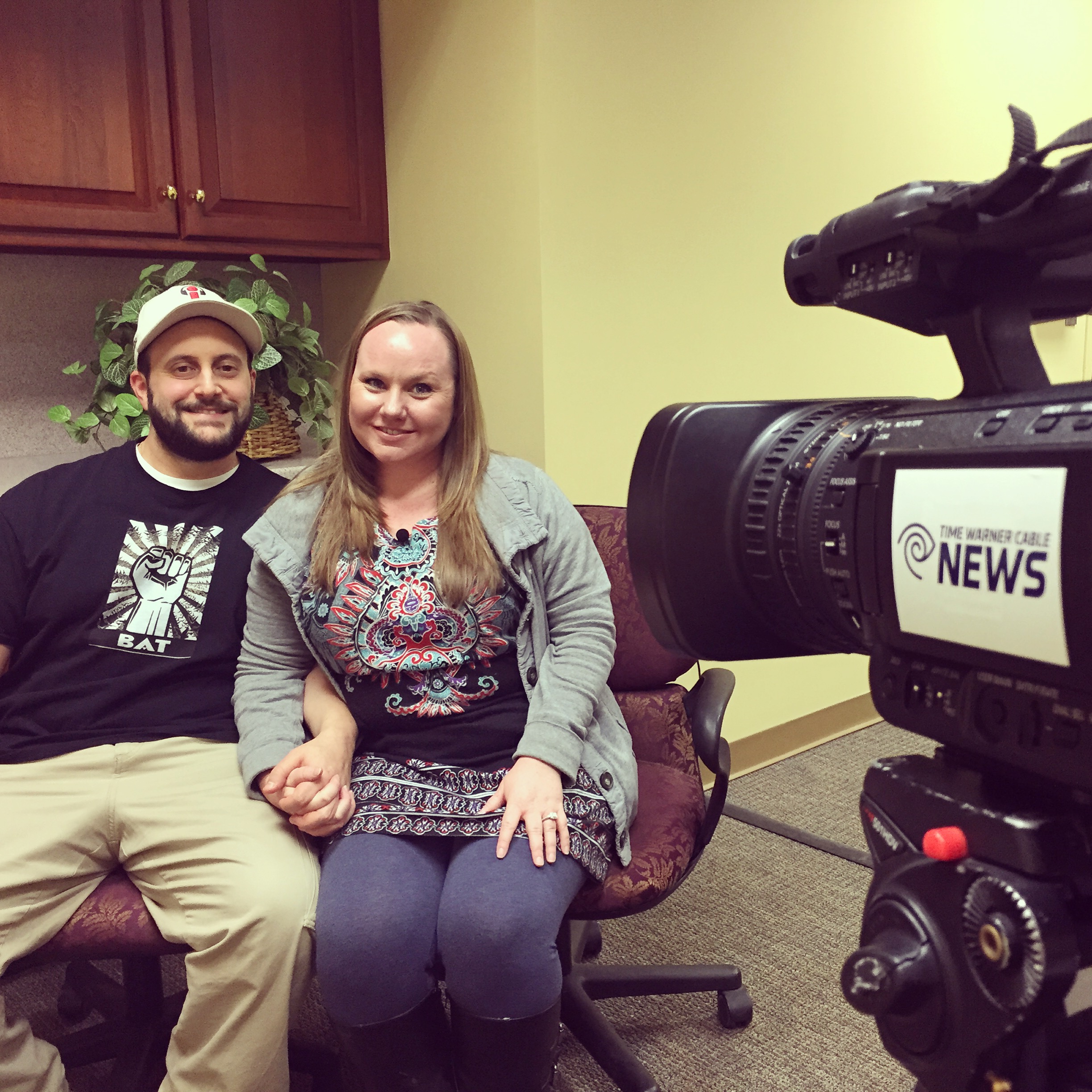 A fair and equal right to a free, appropriate education for all is something the couple whole-heartedly believes in and will always fight for. Filmed in New York City, the couple released a follow up song and video called Still Teaching, which examines the harming of public schools across the country by excessive high-stakes standardized testing along with defunding principals behind the Charter schools movement.
Both songs appear on MC ZiLL's album called Brainwashing.
The album was executively produced by Katie Ann and MC ZiLL, published by LK PRO.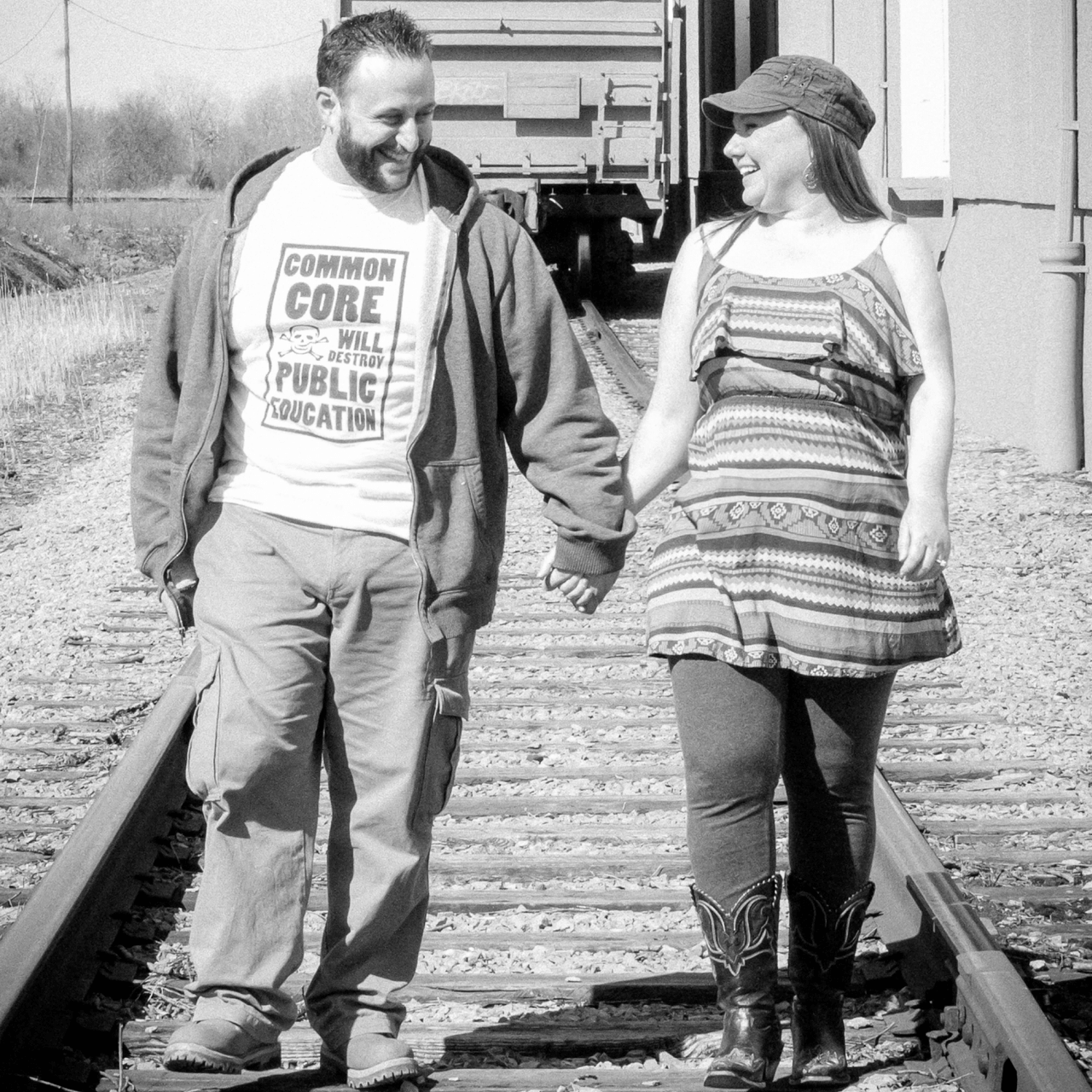 Not only is Katie Ann passionate about expressing herself creatively in the political world but also in the medical field. Katie Ann has a unique calming sense of performing that appeals to all ages and can be used to therapeutically heal and relax people. Katie Ann has a residency playing music on a weekly basis at Roswell Park Cancer Institute in Buffalo, NY. She was led to this mission when her father in law became ill with a terminal form of a brain cancer, called glioblastoma. She uses music to cope and heal herself and her family. Katie Ann and MC ZiLL conducted a successful benefit event called "Project Joy" to help find a cure for brain cancer. Project Joy is the first of many music outreach programs the couple want to engage in.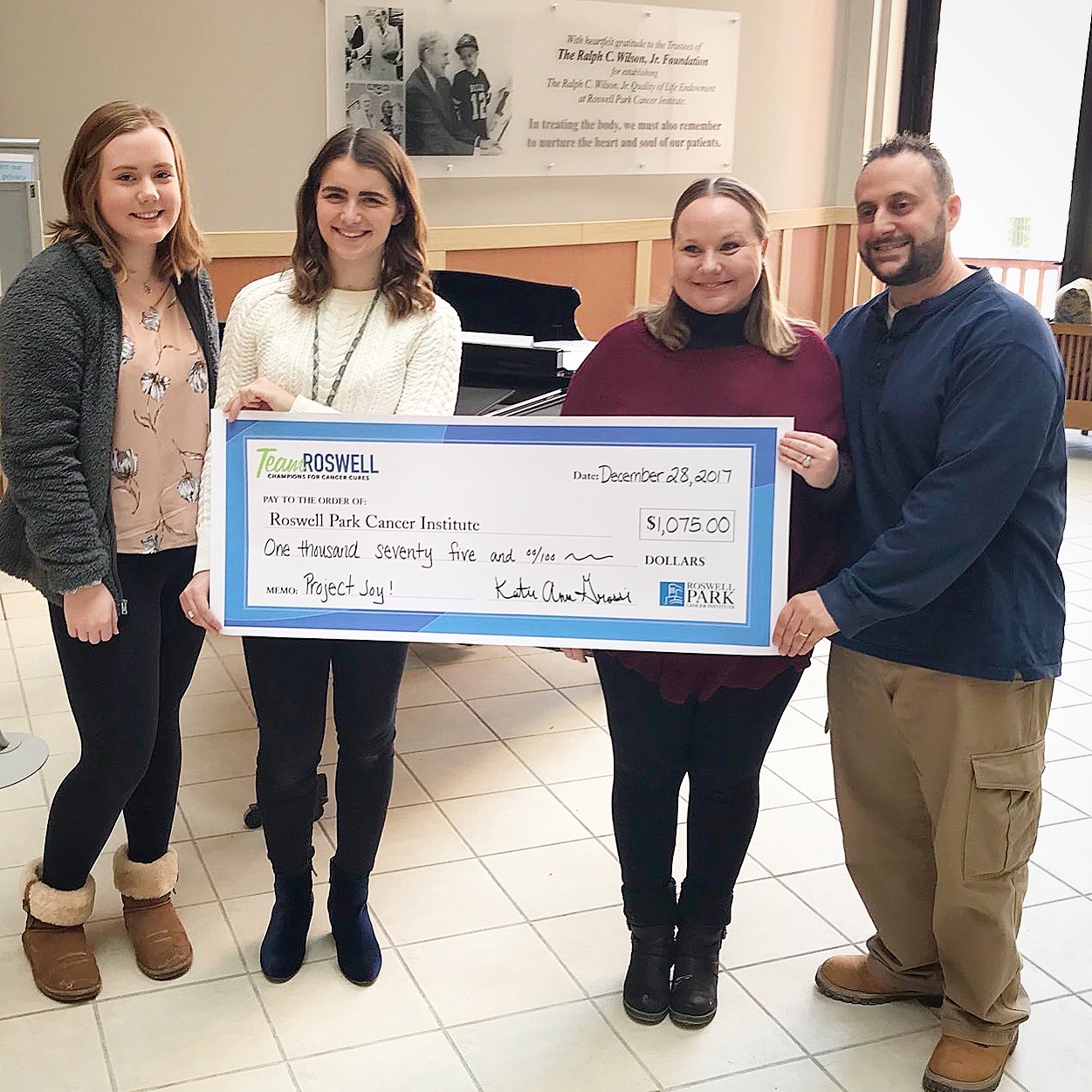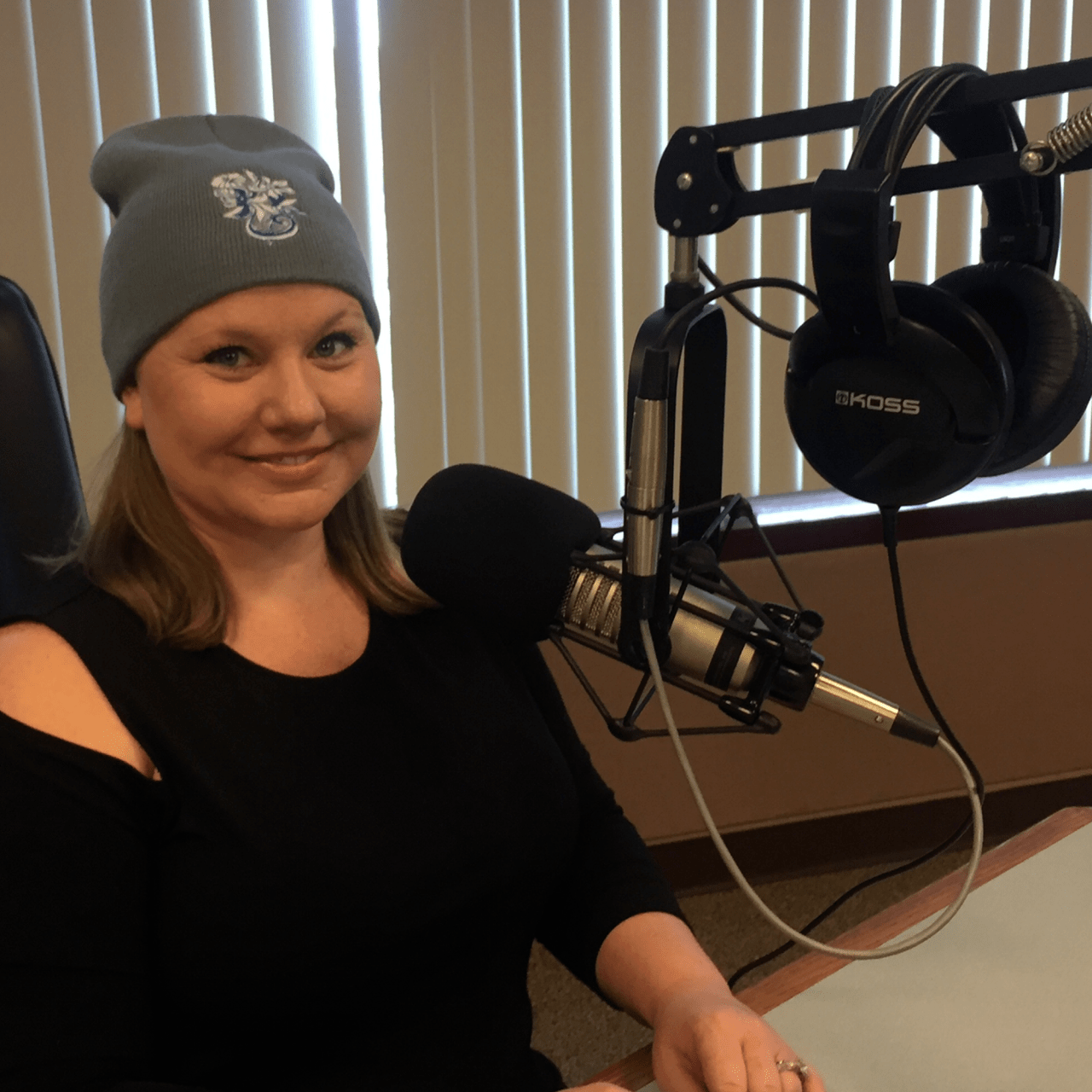 Katie Ann has successfully toured several regional and national markets. She's been on two nationwide tours with MC ZiLL called Brainwashing The Ride. Through social media promotion and touring, Katie Ann has created a vast worldwide fan base with many people of all ages and demographics interested in her music. Fans from foreign countries especially take a liking into Katie Ann and her music.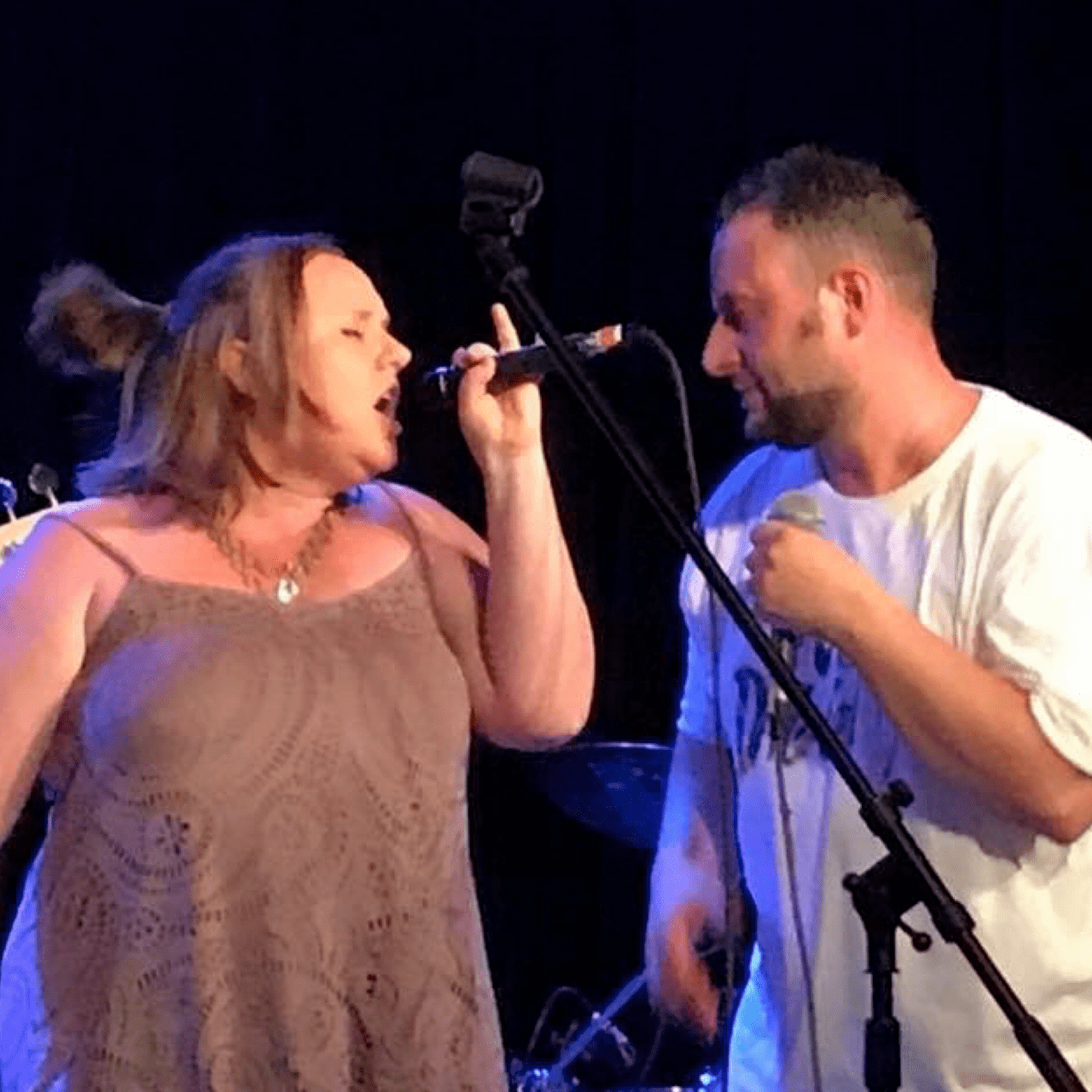 In 2020 when the coronavirus pandemic hit Katie Ann took immediate action to protect her community by taking the necessary steps overnight to morph her business into digital music lessons. Her vigorous nature allowed her to charter the unknown territories of teaching digitally as she seamlessly transitioned her business to all digital lessons, but she went beyond just teaching at this point as she helped her students use music as a tool to cope with the uncertainty and fear. Katie Ann lost her Uncle to Covid-19 on April 1st, 2020, an unnerving reminder of how real and serious the pandemic is for everyone. The news wrote an article about her covid-kindness story and her ability to virtually teach others to have compassion while learning music.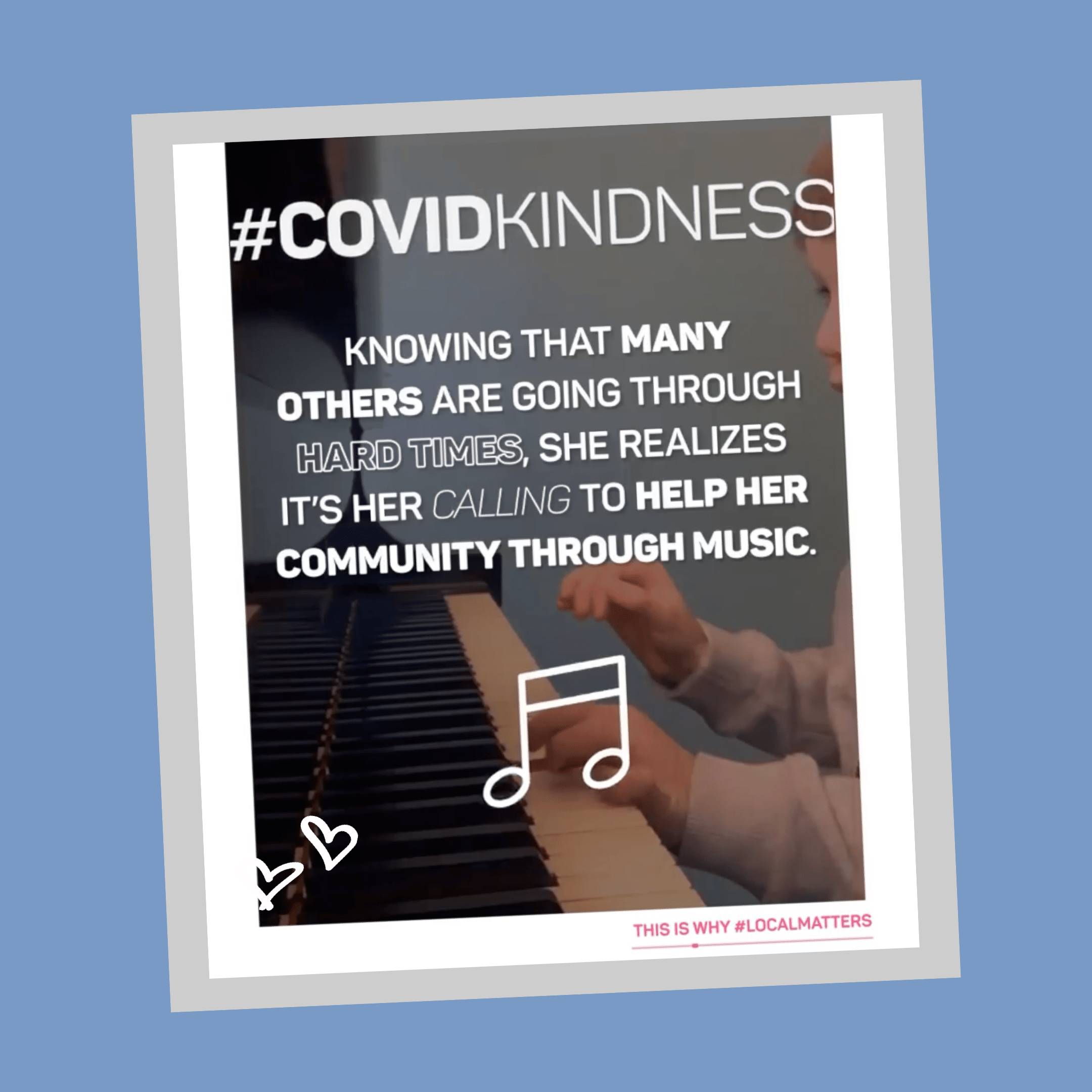 Hearing the cries from around the world as coronavirus deaths mounted, civil rights activists demonstrating peaceful protests that turned into angry riots, and disgusting political disputing became confusing and disturbing for Katie Ann. She wanted to help her community and herself calm down and find peace. As a result she quickly created the instrumental album "Rejuvenation Vibes." The album uses sounds of nature to create soothing and tranquil melodies designed to heal the listener and still the mind.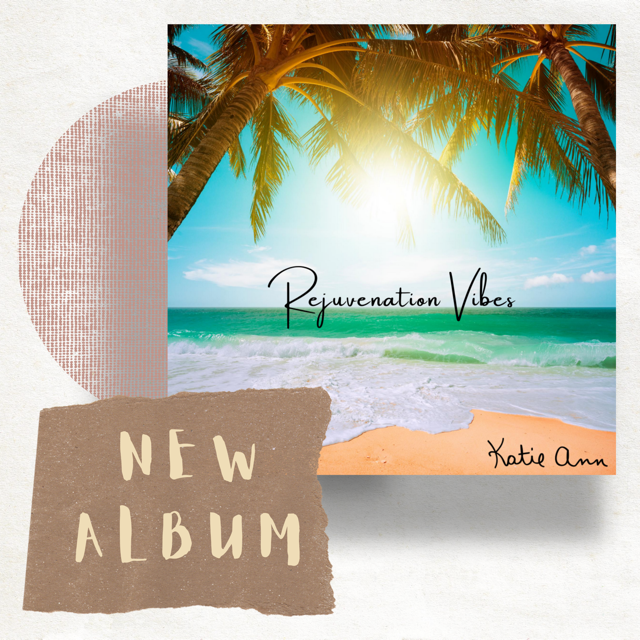 In the absence of concerts and performing in public during the coronavirus pandemic Katie Ann has made changes by turning to the internet more than ever to gain exposure. She found a comfortable musical platform performing intimate concerts around the world through live streaming from her living room on her beloved baby grand piano that she received as a generous parting gift from a student who moved away. During the pandemic she created a concert series called Best Seat In The House that airs live from her Facebook artist page. She performs incredible renditions of beloved cover songs coinciding with her other music series, Piano Medley Series, that focuses on meshing popular cover songs into a singing-pianist medley performance. Her ability to sight read and play music is incredible as she released one thousand songs in her cover song catalog during the pandemic. It's no wonder couples are paying top dollar to hire Katie Ann to perform at their wedding or private event, she can play all the current hot trending music releases in additional to songs that are timeless.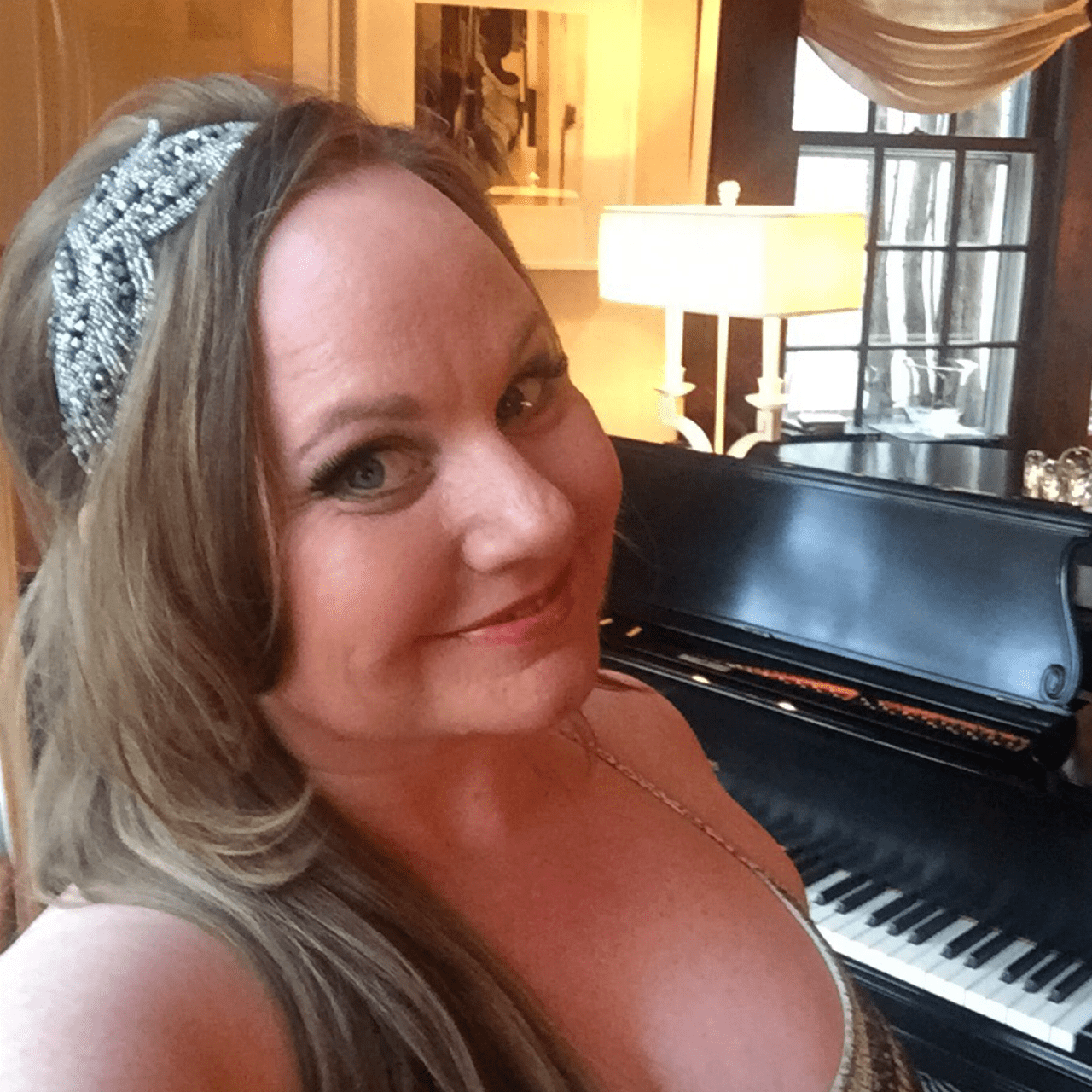 During the coronavirus pandemic Katie Ann and MC ZiLL were given a gift from God, the opportunity to move into a beautiful dream home in Grand Island, NY. They were lucky enough to sell their humble ranch home on their own (FSBO) in the midst of the pandemic and move into a naturally scenic sprawling home in the middle of a forest where they have built a piano parlor and production music studio. Starting a family to grow into their new home is something they are currently working on.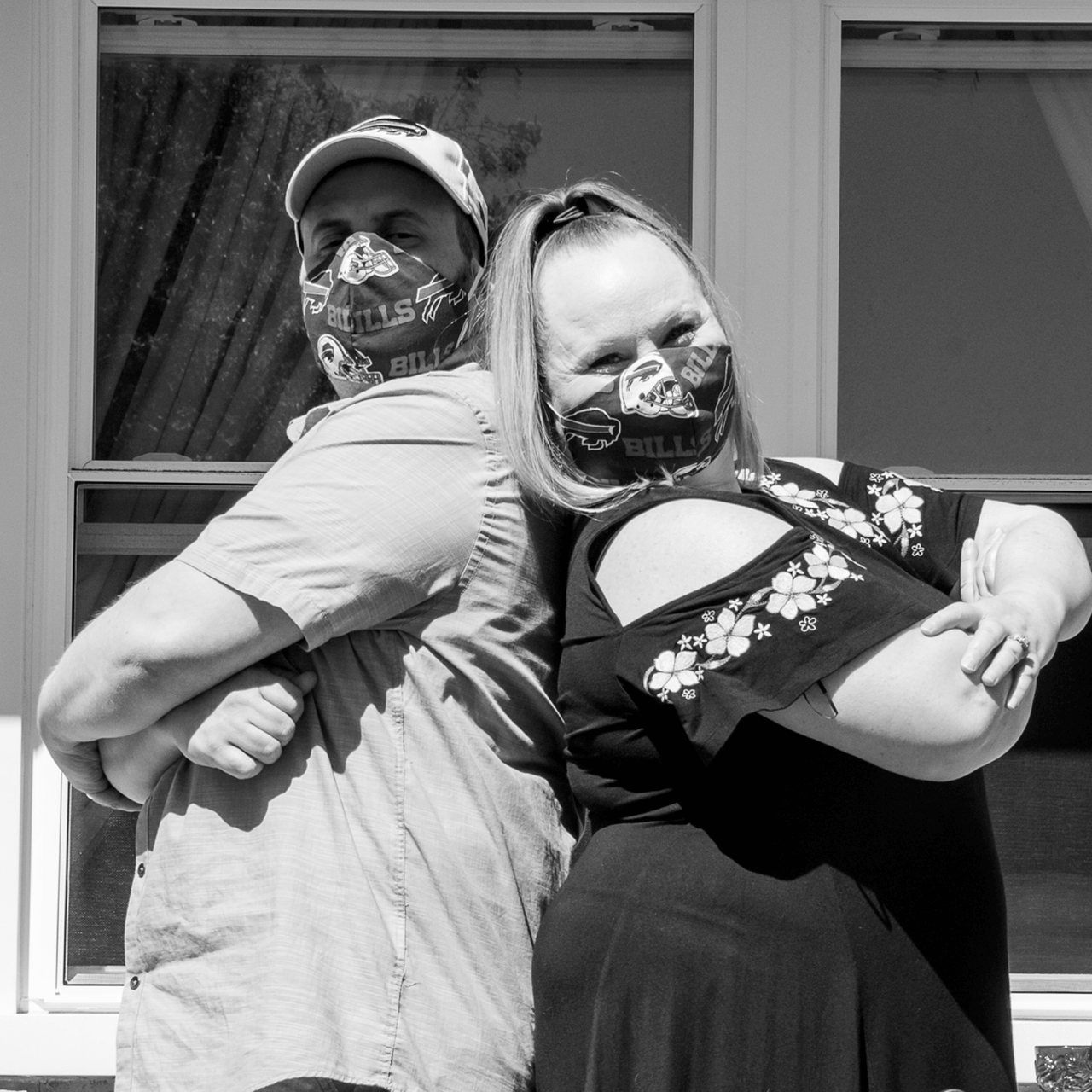 "It's an incredible feeling to know that I share a music dream house with the man of my dreams and I didn't need to be rich and famous to have a beautiful rock-star home. It was achieved through hard work and teamwork in my marriage. I have made a name for myself and am blessed enough to thrive even during the most difficult times in life by having a career doing something I love. God provides and I am thankful."
Katie Ann's future goals are to get music licensed in television and movies, appear on television, radio and internet shows as a musical guest, produce more albums and projects for herself and others, finish writing and publish the piano lesson curriculum she is creating, tour internationally, but most importantly become a Mother and begin the next chapter in her life with the family she loves so much.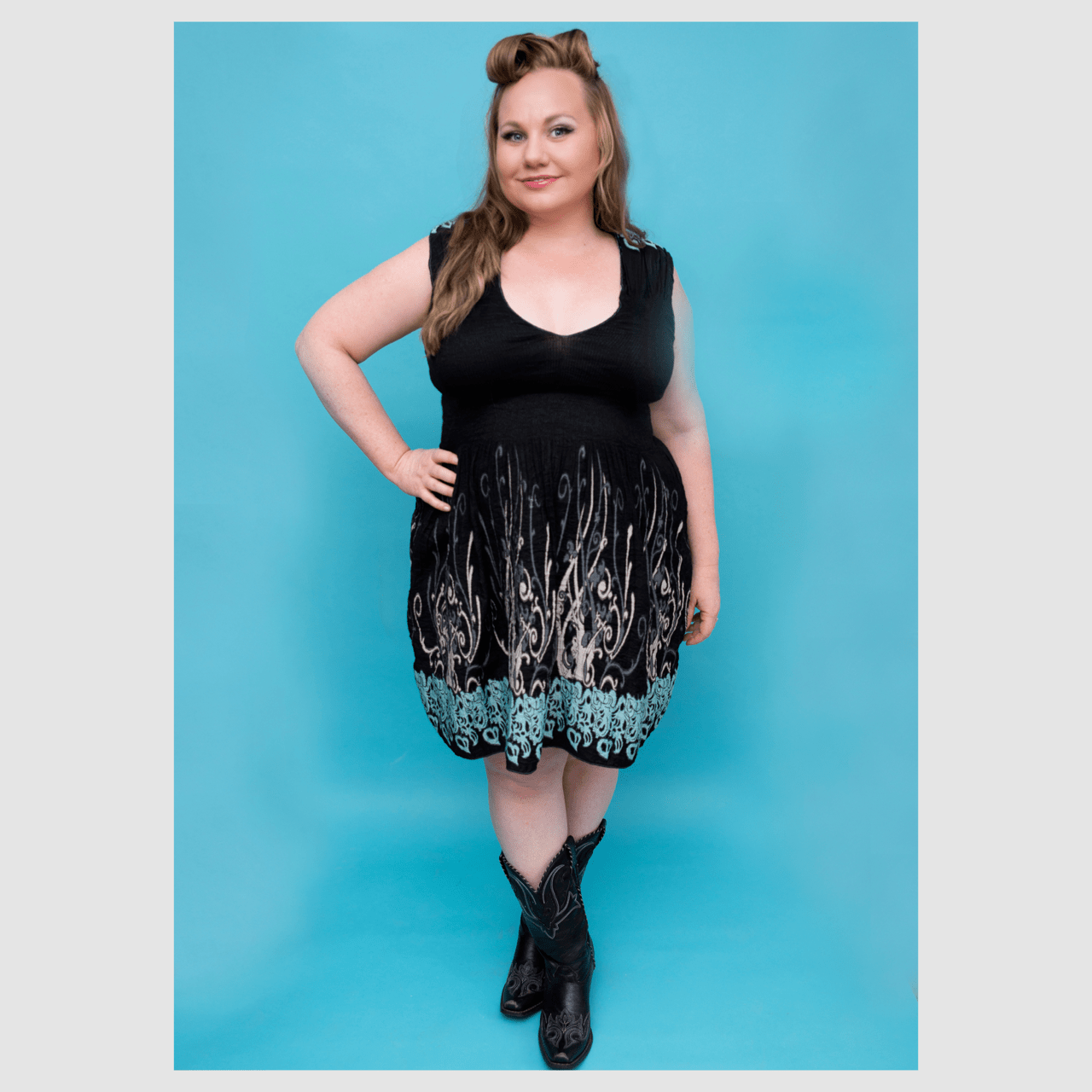 She has been successfully blogging her musical journey.
Read more here: http://theridekatieann.blogspot.com
She's released nearly 100 music videos on her YouTube channel. Enjoy watching them here:
https://www.youtube.com/channel/UCIY3g-3gzz-h59xH2Y7scRQ